This spiraling 5-card layout shows the present situation going into the future. The first card is the significator, meaning the overall theme and mood of the question posed. The significator is compounded by the next 2 cards, showing the current problem and a clue to what will offer a helping hand to overcome this problem. The 4th and 5th cards show the near future, leading into what will be the longer term outcome.
Spread Positions
Your goal
Primary strength
Issues to address
Primary weakness
Issues to address
Outcome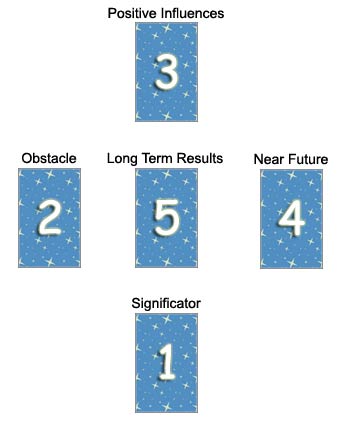 Your Future Mirror Reading
Positive Influences

Ace of Clubs
Obstacle

4 of Clubs
Long Term Results

King of Hearts
What's coming soon

7 of Clubs
The Situation

5 of Spades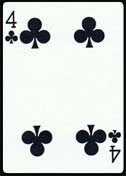 Obstacle
4 of Clubs
This signifies completion and fulfilment - the satisfaction of relaxation after a job well done. This can also mean the solidification of a bond.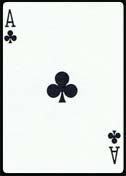 Positive Influences
Ace of Clubs
The first card of the Clubs suit suggests that there will be a new project leading to a string a successes and professional achievements. It reminds you that you have the power to exercise initiative, that you are in control.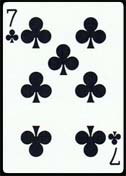 What's coming soon
7 of Clubs
This symbol of prosperity and honor suggests an uphill battle which you are more than capable of winning. The value of this experience can be incalcuable in regards to both personal development and opening up new opportunities. However, this card can foretell the possibility of romantic interference.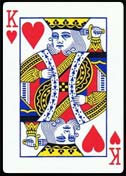 The Long Term Results
King of Hearts
This represents a fair haired man. He is honest but impetuous. He tends to be hasty and not think his decisions through. Therefore, one should be wary of accepting any advice from him.