This spiraling five-card layout shows the present situation as it enters the future. The first card is the significator, meaning the overall theme and mood of the question posed. The significator is compounded by the next two cards, showing the current problem and a clue to what might offer a helping hand to overcome this problem. The fourth and fifth cards show the near future, leading into the long-term outcome.
Spread Positions
Your goal
Primary strength
Issues to address
Primary weakness
Issues to address
Outcome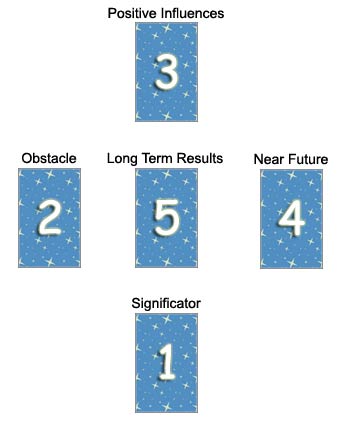 Your Future Mirror Reading
Positive Influences

6 of Swords
Obstacle

Knight of Pentacles
Long Term Results

8 of Wands
What's coming soon

King of Wands
The Situation

The Sun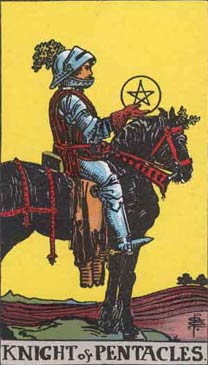 Obstacle
Knight of Pentacles
He rides a slow but steady horse, which is just like him. He holds the pentacle, but does not look therein.

Upright Meaning:

Utility, service, interest, responsibility, rectitude, authority, obligation, accountability, work, trust.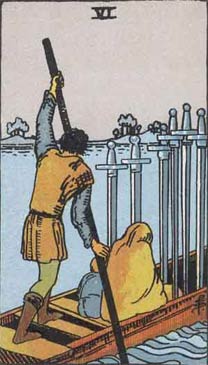 Positive Influences
6 of Swords
A ferryman delivering passengers to the further shore. The course is smooth, and seeing that the freight is light, as the workload is not beyond his ability.

Upright Meaning:

Journey by water, route, way, envoy, commissionary, expedient, travelling, a short trip.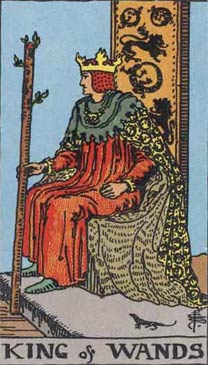 What's coming soon
King of Wands
The nature to which this card is attributed is dark, ardent, lithe, animated, impassioned, noble. The King uplifts a flowering wand, and wears what is called a cap of maintenance beneath his crown. He bears the symbol of the lion, which is emblazoned on the back of his throne.

Upright Meaning:

Dark man, friendly, countryman, generally married, honest and conscientious. The card always signifies honesty, and may mean news concerning an unexpected heritage to fall in before very long.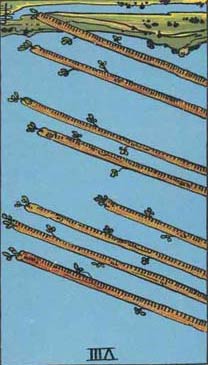 The Long Term Results
8 of Wands
The card represents motion through the immovable – a flight of wands through an open country; but they draw to the term of their course. That which they signify is at hand; it may be even on the threshold.

Reversed Meaning:

Arrows of jealousy, internal dispute, stinging of conscience, quarrels, domestic disputes for married people.