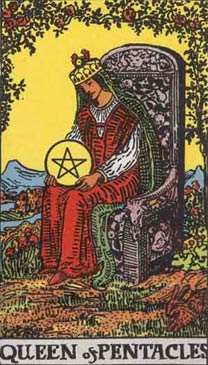 Matters of Beginnings, fertility and birth.
Queen of Pentacles
The face suggests that of a dark, intelligent woman, who has the quality of greatness. She contemplates her pentacle, using it as a tool of skrying and divination.

Upright Meaning:

Opulence, generosity, magnificence, liberty, meditation, divination, intelligence, dignity, potence, grand, important, majestic.